In the lab physically or virtually, publisher Wiley's Current Protocols provide Cambridge scientists with their information needs to aid teaching, learning, and discovery.
Cambridge University now has access to all the subjects in the Current Protocols series.
The Current Protocols collection includes over 24,000 step-by-step techniques, procedures, and practical overviews that provide researchers with reliable, efficient methods to ensure reproducible results and pave the way for critical scientific discovery.
With its emphasis on carefully curated, highly edited methods rich in detail, practical advice, and troubleshooting, Current Protocols enables researchers to advance their research with an efficiency of time and resources. The protocols are organized and available by title, spanning the major disciplines in the life sciences.
Current Protocols techniques are important for anyone engaged in scientific research. Students, technicians, and post-docs will find Current Protocols invaluable for their bench work. Lab heads and department chairs will find Current Protocols useful for grant writing and budgeting, and for planning long-term research projects.
Cambridge University now has access to all the current protocols which are in the following subjects: Bioinformatics; Chemical Biology; Cell Biology; Cytometry; Current Protocols: Essential Laboratory Techniques; Food Analytical Chemistry; Human Genetics; Immunology; Magnetic Resonance Imaging; Molecular Biology; Microbiology; Mouse Biology; Neuroscience; Pharmacology; Protein Science; Toxicology; Stem Cell Biology
These new online resources have been made available through special funding provided by the University to support teaching and learning impacted by the Covid-19 pandemic and the unavailability of library resources on campus.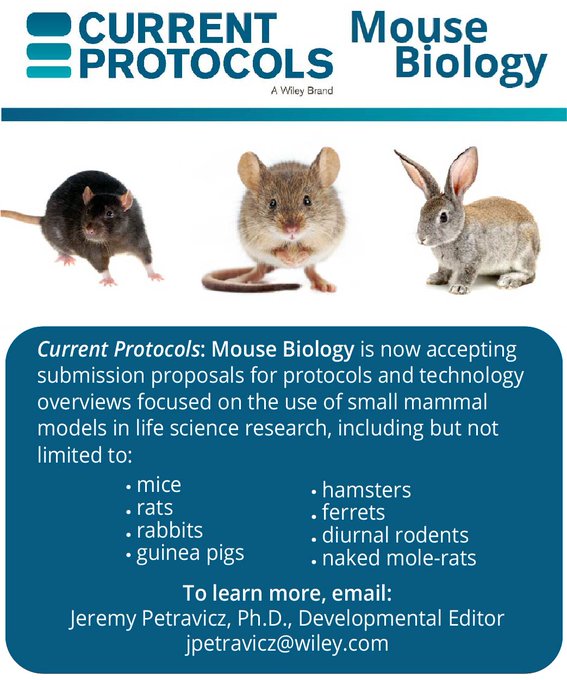 A link is provided to the current protocols on the Cambridge University Libraries A-Z of e-resources and to the individual protocol titles and articles in iDiscover.