We are delighted to share the news of this online resource from off the press from the publisher Adam Matthew Digital.
First Folios Compared is an Open Access website created and hosted by AM. The site brings together digitised copies of Shakespeare's First Folio, sourced from a wide range of institutions around the world, who kindly agreed to contribute their digital version to this project.
"As well as providing the digital images, each institution kindly shared any existing metadata connected to the document, which we have amalgamated to maximise the efficacy of the search and filtering functions in the site."-About the project
First Folios Compared was built in 2023 in order to celebrate the 400th anniversary of the famous book's publication and to create a unique research opportunity for all – the chance to compare over 50 First Folios together in the same place for the first time in history.
Professor Emma Smith, Hertford College, Oxford writes: "Although (or perhaps because) Shakespeare's First Folio is probably the world's most famous – and studied – secular book, there is still a real opportunity to make discoveries about individual copies. Take the Craven copy, for example: only recently identified as a First, rather than a later, Folio, it has hardly been studied at all. More people have looked in awe at these copies as high-value objects kept for senior researchers or behind glass for museum-style viewing, than have actually turned each page looking for details. First Folios Compared allows you to do this, at scale, for the first time.  "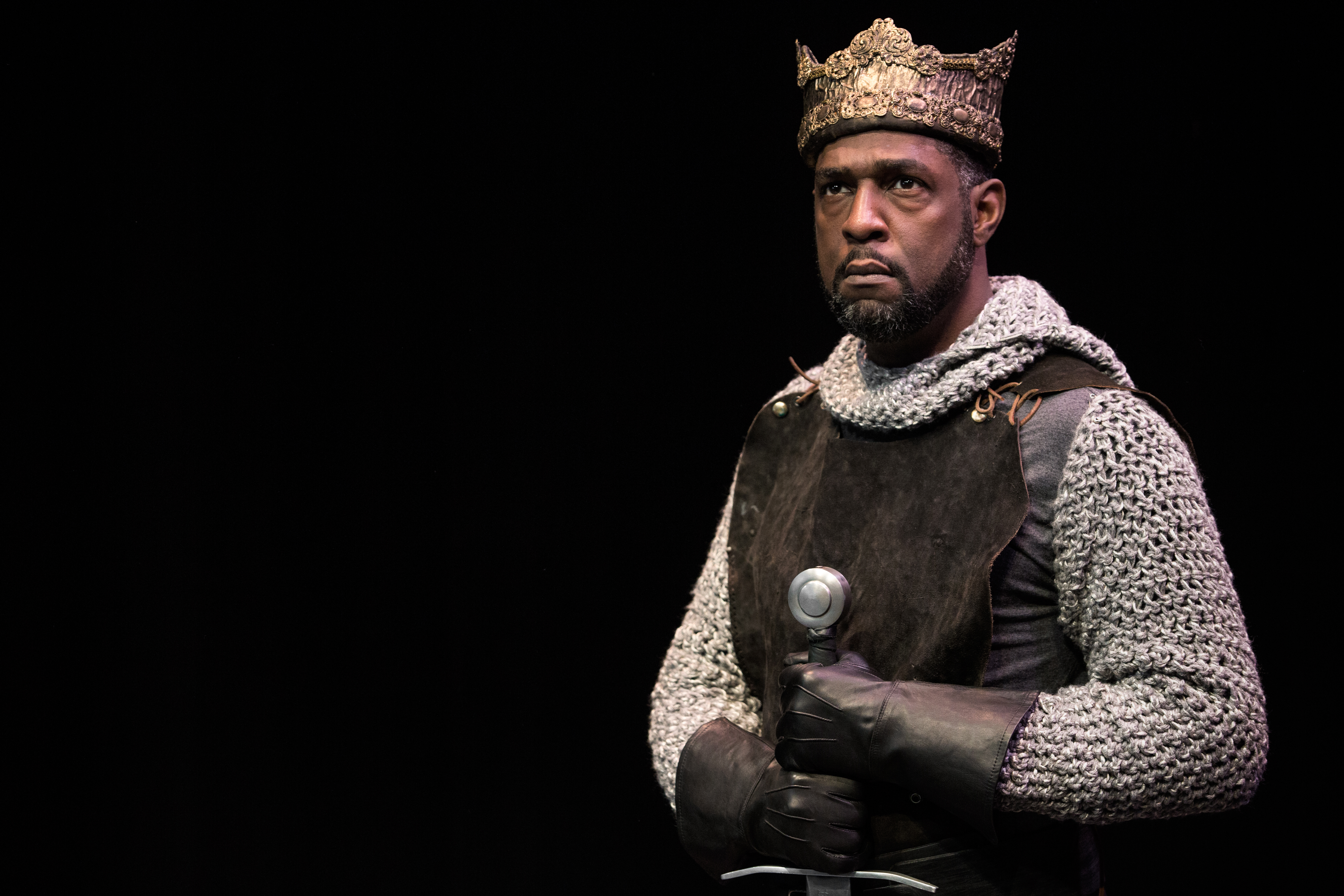 Mirron Wills as Henry IV https://uh.edu/news-events/stories/2015/June/HenryIV_MirronWillis.jpg
You may also be interested in King's College Cambridge's First Folio online on Cambridge University Digital Library
Check out as well the Shakespeare resources available to you thanks to Cambridge University Libraries, including critical editions and videos of current theatre productions.